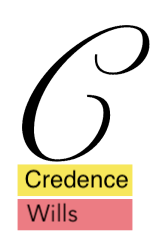 Last Will & Testament
"I really should make a will"
It's straight forward and surprisingly quick, what are you waiting for?


Free initial consultation.

Transparent Fixed Pricing Policy

£175 each (for a Couples Will) Otherwise £250


"For your peace of mind"
Your will stored with the National Will Safe. The location of your Will registered on the National Wills Register. You and your executors receive identity access cards.

Job done !